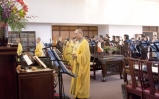 We all know that today is Thanksgiving, so I would like to start out with some words of gratitude.
Spoken by Dharma Master Heng Yi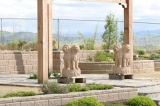 Flowers have fragrance, but it does not last forever. The fragrance of the incense that is burned in the Buddha Hall does not last forever either. However, there is a kind of fragrance that lasts forever, which is the fragrance of precepts and samadhi, as in "precepts and samadhi make true fragrance"
Spoken by Dharma Master Heng Yun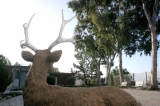 When the Buddha was in the world, the three months between the fifteenth of the fourth and the seventh months of the lunar calendar were the rainy season in India. For this reason, the Buddha made the requirement for all monastics to attend the summer retreat in monasteries at this time of the year.
Spoken by Dharma Master Heng Tsai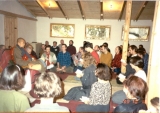 Today is the eighteenth anniversary of Ven. Master's Nirvana. It's been eighteen years and yet many people still come to participate in Ven. Master's memorial ceremony. As you can see Ven. Master Hua's teachings had truly flowed into everyone's heart.
Spoken by Dharma Master Heng Yun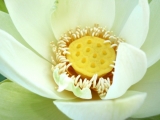 During the New Year's holiday, we bowed to the Shurangama Repentance. I believe many of you have not participated in this repentance before; even for me, this was the very first experience. It is truly a rare and special occasion. One can say that it is an occasion difficult to encounter in hundreds of millions of eons.
Spoken by Dharma Master Heng Ju
2014-04-08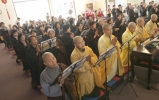 Yesterday, we established that the Shurangama Mandala is an expedient and an aid for attaining samadhi. A practitioner who cultivates within the Shurangama Mandala will attain the Great Shurangama Samadhi very quickly.
Spoken by Dharma Master Heng Yi