A thousand eyes observe and a thousand hands reach out.
To direct living beings who are confused at the crossroads.
He vows that all sentient beings will leave suffering.
And ascend to the other shore with Maha Prajna.
When the Master was seventeen years old
2013-08-11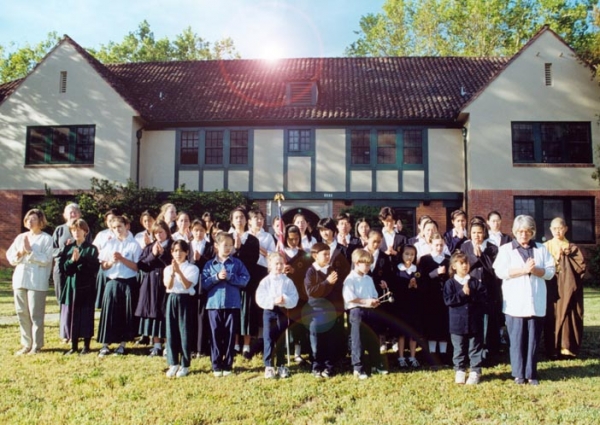 When the Master was seventeen years old, although he had only two and half years of formal education, he had thoroughly mastered the Four Books, the Five Classics, and the lessons of the numerous schools of philosophy.He also learned other worldly dharmas such as medicine, divination, astrology and physiognomy. The Venerable Master worked diligently without being lax. He dedicated himself to investigating Chan and studying the Buddha's Teachings ceaselessly, and thoroughly understood the transcendental Dharma.