Our Mentor » Words of gratitude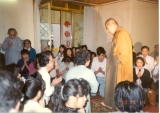 The Venerable Master said, "I came from empty space, and I will return to empty space." Now that the Master has perfected the stillness, is he still with us?
Spoken by Dharma Master Heng Yun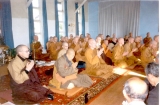 Many disciples experienced the Venerable Abbot's teachings in person and know the dynamic experience of drawing near a Good and Wise Advisor; many others did not, but knew the Master through his books or by reputation only. Scolding is perhaps the most misunderstood aspect of his teachings when viewed by those who did not understand its use among the many skillful expedient means of a true Wise Teacher.
Spoken by Dharma Master Heng Sure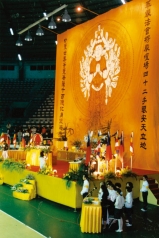 Today is the 15th anniversary of the Master entering nirvana, and a very special day. Each year today is a day worthy of us all coming back home for. Why is this day very special? Because we all come back home, getting together and sitting by each other; we can ask ourselves questions and reflect within ourselves: since taking refuge with the Triple Jewel and starting learning from the Master, what in us have increased? What have decreased?
By Alex Wong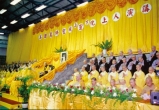 It has been almost five years since I graduated from school and came to Gold Sage Monastery. Some of you may wonder: "Why don't work in outside society?Why don't you go to other wayplaces? Why do you enjoy coming to the Venerable Master's Wayplaces?"
By Huali Yuan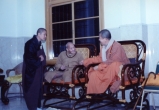 Shih-Fu used to remind us not to waste time because it is precious. Let us think of what the most important thing in the world is: the purpose of life. What is the purpose of life? I believe that the answer is learning. If so, then the most important is to have a good teacher. We are fortunate enough to have Shih-Fu as our teacher to guide us.
By Ann-Kwo Chen