News » 【The Stories of Venerable Master Xuan Hua in Taiwan】
【The Stories of Venerable Master Xuan Hua in Taiwan】
2019-01-24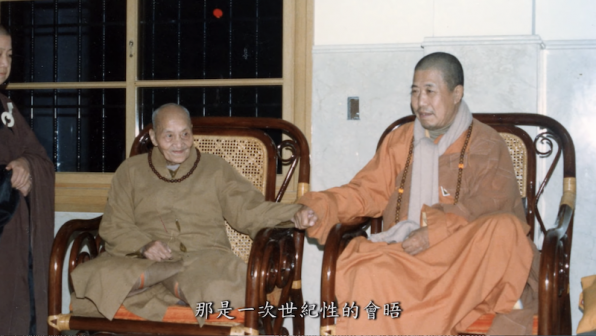 Chapter 2: The Sun of Wisdom Dispels Darkness -Venerable Master Xuan Hua's Dharma Delegation Trip to Taiwan in 1981
Venerable Master Hua was the eminent monk who brought the proper Dharma of Buddhism to the west, his contribution to Buddhism was enormous. He lived overseas, but his heart never departed from his fellow countrymen. When he was alive, he had been in Taiwan for 12 times. Taiwan was the place where he visited the most among his long-distance journeys. During his time in Taiwan, he fasted for many days hoping to reduce living beings' karmic obstacles, and bring blessings to Taiwan.
The nourishment of his Dharma teachings and the deep kindness we have received from him are hard to repay even we try our best. In order to remember his virtue and kindness towards Taiwan, we specially made a series of videos recording his stories in Taiwan, so that they can be passed down to next generations. This year is the Master Hua's hundredth birthday, so " the Sun of Wisdom Dispels Darkness" is released as a continuation of "The Light of Heart is Forever Bright". The content includes the recordings of Dharma delegations, the expectations for Sangha conference, everywhere is school, virtue is the root and wealth is the branch tip, solve living beings' confusion, reunion with a fellow cultivator in past lives, disasters come from greed, anger and delusion, the farewell feast, make a vow to support Buddhism in the Legislative Yuan etc.
May the sun of Buddhism constantly shine, and may proper Dharma dwell in the world forever.
The Video address of "The Light of Heart is Forever Bright" (Chinese only): https://www.youtube.com/embed/0GBhqD3VRV0
The Video address of "The Sun of Wisdom Dispels Darkness" (Chinese Only): https://www.youtube.com/embed/rEHgfHQzMWw
Original Article address of "The Light of Heart is Forever Bright" (Chinese only): http://drbataipei.org/drbbds/founder/taiwan.htm
Original Article address of "The Sun of Wisdom Dispels Darkness" (Chinese Only): http://drbataipei.org/drbbds/founder/taiwan-2.htm