A thousand eyes observe and a thousand hands reach out.
To direct living beings who are confused at the crossroads.
He vows that all sentient beings will leave suffering.
And ascend to the other shore with Maha Prajna.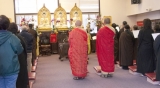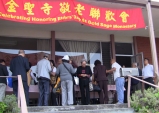 Honoring Elders' Day on Sept. 21, 2014 at 8:30AM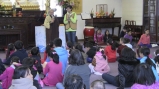 The Cherishing Youth Day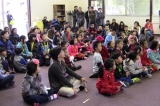 California has a drought this year so there wasn't much rain during the winter season. Rain finally came just in the nick of time before the beginning of the spring season. The trees and hills of Silicon Valley were thereby replenished after the long wait.
By Bin Peng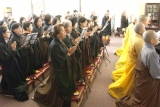 "With the horse leading the way, we usher in the New Year; spurring on the flying horse we are determined to move ahead." Spring Festival is a very important holiday for the Chinese, as a year's plan starts with spring.
By The Editor