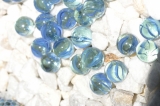 After receiving the Lay Bodhisattva Precepts at CTTB, I returned home to San Jose the next day.  The week spent exploring the Six Major and the Twenty- Eight Minor Precepts and its implications were invaluable. 
By Dan Leong (Gwo Fook)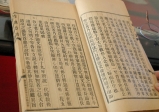 Today, I am going to share with everyone the chapter in Dharma Flower Sutra- "Seeing the Jewel Stupa". After the Buddha bestowed predictions for all the sound-hearer disciples, suddenly a huge jewel stupa welled forth from the ground. This stupa is not an ordinary stupa. It was a stupa 500 yojana (about 40 thousand miles) high and 250 yojana (about 20 thousand miles) wide. It was splendidly sublime, and it welled forth from ground and dwelled in the space.
By Huali Yuan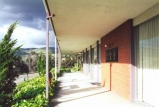 My name is Linda Young Lin. I appreciate the opportunity to share with you how I tried to repay my parents' deep kindness. Filiality is the root of humanity, the foremost of the ten thousand virtues and the foundation of all cultivation. Our parents are living Buddhas who reside in our very own homes. If they are still alive, we have the good fortune of being able to still serve and repay them for their bottomless wells of kindness. Being filial means doing things that will please them and avoiding doing things that will hurt or make them worry. Ever since I studied the Buddha Dharma, I realize the profound deep kindness of parents and the difficulty in repaying it.
By / Linda Young Lin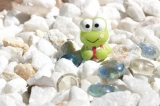 I have been having rheumatoid arthritis for more than ten years. When I was in pain, I could barely walk. If I had to use the bathroom in the middle of the night, sometimes I had to crawl to the bathroom. Since taking medicine did no good, the doctor suggested that I have an operation to ease the pain. One day I met a friend who was a Buddhist. He gave me a Chinese medicine prescription. The instructions said to soak the medicine in alcohol. Then, when taking it, I had to recite the Buddha's name.
Hsueh Ping Chin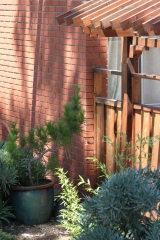 GSM is a good place for cultivation. As long as one listens to dharma talks and does not waste a single moment of the mind, he or she will achieve improvement ---- whether he or she is left home person or a lay person, an elderly or a young kid.
It is in Shi Fu's teaching, that the monastic members vigorously cultivate and lead lay people along the Way. I feel the harmonious and joyous mind of all those who come to this pure way place. When we meet, we greet each other "Amitabha Buddha". Simple as it is, it help us forget worldly disturbance and worries and bring out smiles on every face, as if we have come to the land of bliss.
By Shirley To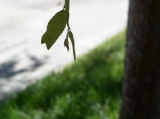 Buddha taught that we should repay four types of kindness. Before studying Buddhism, I only knew how to repay my parents' kindness. I never thought of repaying the kindness of living beings, of my country, and of the Triple Jewel.
by Wang Tien
I took refuge with the Triple Jewels at the City of Ten Thousand Buddha in 2007. At that time via the website of Dharma Realm Buddha Association (DRBA) and the books published by DRBA I learned about the Venerable Master Hua, his life and his quest to bring proper dharma to the west. His teaching was short and straight to the point. They have helped me see my offenses & bad habits, made me feel ashamed of my wrong doings. Since that time on, I told myself that I have to change, to learn Buddha Dharma and to cultivate.
By: Huong Nguyen